CANADIAN LUXURY FURNISHINGS
Are you looking for Canada's latest luxury furniture trends to align with your budget and
cater to your unique preference? You've come to the right place.
Welcome to North End Furniture – your premier destination for high-end furniture and premium couches in Orangeville. Our curated selection includes opulent sofa sets, a wide range of affordable living room furniture and high-end, Canadian luxury furnishings to elevate your home's aesthetics.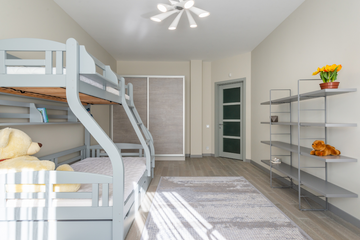 Why Choose North End Furniture in Orangeville?
With our exquisite designs, your home will exude both refinement and utmost comfort. 
We firmly believe that a substantial price tag should not be the sole measure of good taste. So we invest in:

Timeless Design at Competitive Prices
We believe that good taste and timeless design should not come with a hefty price tag – and prioritize timeless designs that transcend trends – making your furniture choices remain stylish and relevant for years.

Objective Approach to Design
We understand the enduring appeal of certain design principles, so we create furniture pieces that resonate with various tastes and preferences by adhering to these principles.  

Perfect Confluence of Design and Build Quality:
We excel at achieving the perfect design and build quality confluence, which complements our focus on timeless design. Each piece at North End is crafted with attention to detail, ensuring aesthetic appeal, durability, and longevity.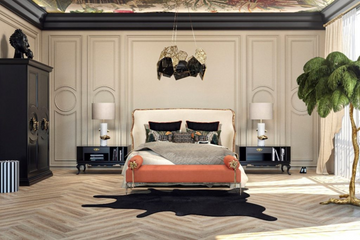 WHAT DOES NORTH END FURNITURE HAVE FOR YOU?
Furniture solutions that provide you with a modern centerpiece for your room. 
Whether it's the sleeping area or your living space, we have everything for every room of your house to look its fanciest. You can find the best designs for various furniture at our Orangeville furniture store.
Benefits of Bedroom Furniture for Orangeville Homes
Enhanced Home Aesthetics:
High-end furniture adds a touch of sophistication and luxury to your space, and our beautifully crafted pieces feature premium materials and design to create a visually stunning environment for you. Whether it's a lavish sofa set or an opulent dining one, high-end furniture lifts the overall aesthetics of your living spaces.

Unparalleled Comfort:
Beyond aesthetics, high-end furniture prioritizes comfort and longevity. With superior cushioning, ergonomic designs, and premium upholstery – these pieces provide the comfort ordinary furniture won't. Additionally, top-quality materials and great craftsmanship allow our furniture to withstand the test of time. 

Investment in Quality: 
High-end furniture is not just a purchase – it's a quality investment. These pieces retain their value over time and often appreciate, making them a sound financial choice. When you choose high-end furniture, you make a smart investment in pieces that will retain their value for years to come.
CONTACT US
North End Furniture is always available for any queries or concerns. You can reach us at our Orangeville furniture store at (437) 223-7306. Or, if you don't feel like talking but want a prompt reply, email us at info@northendfurniture.com.
FREQUENTLY ASKED QUESTIONS
Explore Canadian Luxury Furnishings for Exceptional Living
What makes North End Furniture stand out in Orangeville?
North End Furniture stands out in Orangeville for its unwavering commitment to quality and customer satisfaction. We take pride in offering an extensive range of high-end furniture that is meticulously crafted with exceptional attention to detail and top-notch materials. Our experienced professionals are dedicated to providing personalized assistance, ensuring that customers find the perfect furnishings that not only meet their specific needs but also align with their unique preferences and styles.
Can you describe the range of high-end furniture available at North End Furniture?
At North End Furniture, we boast an impressive selection of high-end furniture, meticulously curated to cater to various styles and individual preferences. Our offerings encompass premium couches, opulent dining sets, sophisticated bedroom furniture, and distinctive accent pieces. Whether you're in search of a classic, contemporary, or one-of-a-kind piece, we offer options that align with your discerning taste, ensuring your living spaces are adorned with pieces that exude elegance and sophistication.
Are there customization options available for furniture pieces at North End Furniture?
Yes, we understand the significance of personalization when it comes to furniture. Therefore, we provide customization options to ensure that your chosen furniture pieces are a perfect reflection of your unique preferences and style. From a plethora of fabric choices to varied finishes and design options, we empower you to create furniture that harmoniously blends with your distinct style and seamlessly fits within your space.
How can I identify genuine high-end furniture at North End Furniture?
Genuine high-end furniture at North End Furniture can be readily identified through the impeccable craftsmanship that goes into each piece, the use of premium materials, and the reputation of the manufacturers and brands we carry. To further assure customers of authenticity and quality, many of our offerings come with quality certifications and warranties, serving as a testament to the genuineness and superior craftsmanship of the pieces we offer.
Are eco-friendly furniture options available at North End Furniture?
Yes, we are unwavering in our commitment to sustainability, and as a result, we offer a range of eco-friendly furniture options. These selections are crafted from sustainable wood sources and produced using eco-conscious manufacturing processes. Opting for our eco-friendly furniture not only allows you to enjoy luxurious furnishings but also demonstrates your support for environmental responsibility, making a positive impact on the planet.
Can I find Canadian luxury furnishings at North End Furniture in Orangeville?
Absolutely, at North End Furniture, we proudly showcase a selection of Canadian luxury furnishings renowned for their exceptional craftsmanship, sustainability, and innovative designs that pay homage to the natural beauty of Canada. By choosing Canadian luxury furnishings, you can infuse a touch of Canadian elegance and sophistication into your living spaces, celebrating the rich heritage of our country.
What types of services does North End Furniture provide to customers in Orangeville?
North End Furniture is dedicated to enhancing the furniture shopping experience for our customers. We offer a comprehensive range of services, including expert guidance from our team of professionals who are committed to helping you find the perfect furniture pieces that align with your unique style and preferences. We provide efficient and reliable delivery services, ensuring that your selected furniture pieces arrive safely at your home, ready to adorn your living spaces. Our recommendations are always personalized to your specific requirements and aesthetics, making the process of selecting furniture an enjoyable and stress-free experience.
What are the benefits of investing in high-end furniture from North End Furniture in Orangeville?
Investing in high-end furniture from North End Furniture offers numerous benefits. Our furniture pieces are meticulously designed for longevity, ensuring that you enjoy beautiful and durable furnishings that stand the test of time. They seamlessly blend style and functionality, elevating the aesthetics of your living spaces while providing exceptional comfort and quality. Our high-end furniture becomes not just a part of your home but an enduring statement of luxury and sophistication.
Can I visit North End Furniture in Orangeville to explore the showroom and see the furniture in person?
Certainly, we encourage you to visit our showroom in Orangeville to have a firsthand experience of our extensive selection of high-end furniture. Viewing the quality and design in person allows you to make more informed choices and visualize how the furniture will harmonize with your home decor. During your visit, our knowledgeable team is ready to assist, answer any questions you may have, and provide expert guidance to ensure you find the perfect pieces that meet your specific needs.
How can I get in touch with North End Furniture for inquiries and assistance?
Getting in touch with North End Furniture for inquiries and assistance is easy and convenient. We are committed to providing personalized support and guidance to ensure that you find the perfect furniture for your home. Our dedicated team is readily available to address your inquiries, offer assistance, and make your furniture shopping journey as enjoyable and stress-free as possible. Call us, email us, or book a session with us online through our website.