CANADIAN LOUNGE FURNITURE
Are you looking for Canada's latest luxury furniture trends to align with your budget and
cater to your unique preference? You've come to the right place.
On the hunt for Canadian Lounge Furniture that won't leave your pockets feeling lighter? North End Furniture has a handpicked assortment of top-tier lounge furniture – dedicated to gracing your space with the epitome of Canadian comfort.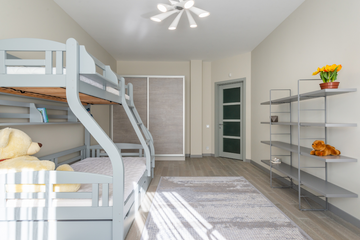 Why Choose North End Furniture in Orangeville?
With our exquisite designs, your home will exude both refinement and utmost comfort. 
We firmly believe that a substantial price tag should not be the sole measure of good taste. We work towards:

Timeless Design at Competitive Prices
We believe that good taste and timeless design should not come with a hefty price tag – and prioritize timeless designs that transcend trends – making your furniture choices remain stylish and relevant for years.

Objective Approach to Design
We understand the enduring appeal of certain design principles, so we create furniture pieces that resonate with various tastes and preferences by adhering to these principles.  

Perfect Confluence of Design and Build Quality:
We excel at achieving the perfect design and build quality confluence, which complements our focus on timeless design. Each piece at North End is crafted with attention to detail, ensuring aesthetic appeal, durability, and longevity.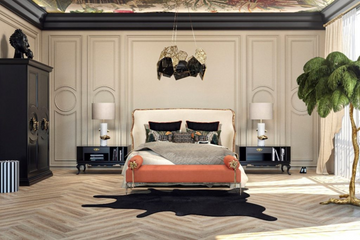 WHAT DOES NORTH END FURNITURE HAVE FOR YOU?
Furniture solutions that provide you with a modern centerpiece for your room. 
Whether it's the bedroom or your living room, we have everything for every place in your house to look its fanciest. You can find the best designs for various furniture at our Orangeville furniture store.
Benefits of Bedroom Furniture for Orangeville Homes
Maximizing Living Space:
Our modular sofas excel at optimizing living areas in Orangeville homes. Crafted with innovative design, just like their space-saving bed counterparts, seamlessly integrate into smaller rooms or compact living spaces. By doing so, they free up additional floor space and allow for other activities and enhanced storage space.

Versatile and Functional Lounging:
Modular sofas are exceptionally versatile, and serve as multi-purpose solutions for various living situations as they can adapt to your changing needs with ease. When you're accommodating extra guests or providing a convenient setup for children's rooms, these sofas ensure you make the most out of your living space and promote adaptability and comfort. 

Customizable Configurations for Lifestyle:
Our sofas are made to suit your lifestyle, whether you reside in a condo or a family room. Offering customizable configurations, including different modules and layouts, our modular sofas allow you to craft a lounge area that's highly functional and also visually appealing. From cozy corners to expansive setups, they can be personalized to meet your unique needs and enhance the aesthetics of your living space.
CONTACT US
North End Furniture is always available for any queries or concerns. You can reach us at our Orangeville furniture store at (437) 223-7306. Or, if you don't feel like talking but want a prompt reply, email us at info@northendfurniture.com.
FREQUENTLY ASKED QUESTIONS
Lounge Furniture in Canada
What sets North End Furniture's Canadian lounge furniture apart?
North End Furniture is dedicated to the artistry of furniture making. We uphold the Canadian legacy of quality craftsmanship, comfort, and style. Each piece reflects the diverse design sensibilities of Canada, ensuring that when you invest in our lounge furniture, you're not just acquiring a functional item but a statement of enduring quality and timeless elegance.
Are sectional couches at North End Furniture the same as modular sofas?
While all sectional couches at North End Furniture fall under the umbrella of modular sofas, it's essential to note the nuanced difference. Sectional sofas from North End Furniture often feature distinct sections like chaise lounges and corner units, offering specific modularity that enhances the overall seating experience. Our sectional couches are a testament to the thoughtful design philosophy we bring to modular seating.
What defines a modular sofa at North End Furniture?
At North End Furniture, a modular sofa is not just a piece of furniture; it's a customizable experience. Crafted with precision, our modular sofas are designed with separate sections or modules, allowing you to curate a dynamic seating arrangement that suits your taste and the unique layout of your living space.
How do North End Furniture's sectional couches enhance seating arrangements?
The modular design empowers you to create configurations that maximize corner spaces, form L-shaped layouts, or even design a U-shaped seating area. It's about providing you the flexibility to design your living space, ensuring that your sectional couch isn't just a seat – but a canvas for creative expression.
How do North End Furniture's modular sofas differ from traditional options?
Unlike traditional sofas that might limit your creativity, North End Furniture's modular sofas break free from the conventional. Comprising individual sections that can be disconnected and rearranged, these sofas offer design flexibility that transforms your living space. This adaptability means your sofa isn't just a piece of furniture—it's a dynamic, ever-changing centerpiece in your home.
Can I customize modules in a North End Furniture modular sofa?
The allure of North End Furniture's modular sofas lies in their adaptability to your evolving needs. You can customize the sofa to fit different spatial configurations with the freedom to add or remove modules.
Is sustainability a focus in North End Furniture's lounge furniture?
At North End Furniture, sustainability isn't just a buzzword—it's a commitment. We prioritize eco-friendly materials and adopt environmentally conscious production practices. When you choose our lounge furniture, you're not just investing in style and comfort; you're making a conscious choice for a greener and more sustainable living.
Can I use North End Furniture's modular sofas in small living spaces?
North End Furniture's modular sofas are more than just space-efficient; they are a design solution for small living spaces. The customizable nature of these sofas allows you to optimize available space, creating a cozy yet functional seating area that perfectly complements the unique layout of smaller rooms. It's about making the most of every square inch without compromising style or comfort.
What are the benefits of investing in North End Furniture's lounge furniture?
Investing in North End Furniture's lounge furniture means investing in enduring quality and timeless design. Our commitment to longevity, meticulous attention to detail, and superior craftsmanship ensure each piece becomes a lasting addition to your home. It's not just furniture; it's a statement of sophistication and elevating your living space.
Are different styles available in North End Furniture's modular sofas and sectional couches?
North End Furniture understands that style is personal. Our modular sofas come in diverse styles, catering to various preferences. Whether you lean towards a contemporary look, prefer a classic design, or seek something in between, you'll find a modular sofa and sectional couches at North End Furniture that align with your style. Our variety ensures that your sofa is functional and seamlessly integrated into your overall interior design theme.