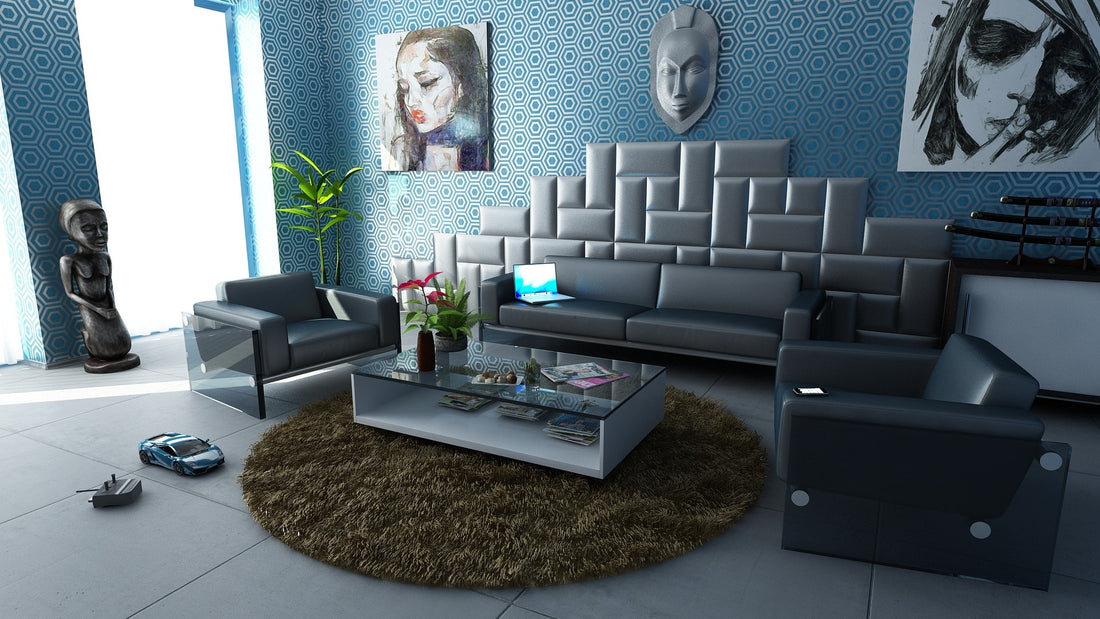 LIVING ROOM FURNITURE SETS
Searching for the ideal living room furniture sets in Canada that fit within your budget?
Welcome to our exceptional store in Orangeville - North End Furniture.
Our curated selection features a range of opulent sofa sets, exceptionally comfortable sofa beds, twin-size sofa sets, leather sofas, and other affordable living room furniture for your unique needs. We are dedicated to offering your home nothing less than the finest in quality and design.
Discover the perfect living room furniture that will transform your living space into a haven of comfort and elegance – visit North End Furniture today and explore the endless possibilities for enhancing your home's ambiance.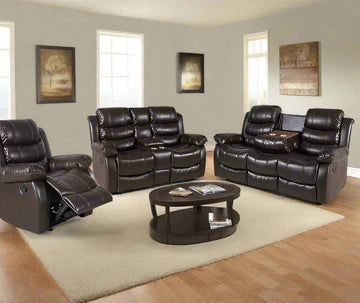 Why Choose North End Furniture in Orangeville?
With our exquisite designs, your home will exude both refinement and utmost comfort.
We firmly believe that a substantial price tag should not be the sole measure of good taste. At North End, we stand by a fundamental truth: design isn't just subjective but an art transcending time.

Timeless Design at Competitive Prices
We believe that good taste and timeless design should not come with a hefty price tag – and prioritize timeless designs that transcend trends – making your furniture choices remain stylish and relevant for years.

Objective Approach to Design
We understand the enduring appeal of certain design principles, so we create furniture pieces that resonate with various tastes and preferences by adhering to these principles.

Perfect Confluence of Design and Build Quality:
We excel at achieving the perfect design and build quality confluence, which complements our focus on timeless design. Each piece at North End is crafted with attention to detail, ensuring aesthetic appeal, durability, and longevity.
WHAT DOES NORTH END FURNITURE HAVE FOR YOU?
Furniture solutions that provide you with a modern centerpiece for your room.

Whether it's the bedroom or your living room, we have everything for every room of your house to look its fanciest. You can find the best designs for various furniture at our Orangeville furniture store.
Benefits of Living Room Furniture for Orangeville Homes
Luxurious Comfort:
Regarding relaxation and comfort, our living room sets stand out as the epitome of luxury. Sink into plush, cushioned seating that's designed to cradle you in comfort after a long day. Our ergonomic designs let you unwind for hours without feeling fatigued. From soft upholstery to
generously padded armrests, our living room sets create a cozy space for you, your family and your guests.

Stylish Centerpiece:
Our living room furniture sets aren't just functional – they're also stunning centerpieces that improve the aesthetics of your home. With a focus on contemporary designs, our leather sofas and living room sofa sets integrate into any décor style. Whether you prefer a sleek, modern look
or a classic, traditional ambiance – our sets offer a wide range of styles and color options to match your interior décor.

Customizable Configurations:
Our living room sets are custom-made to fit your unique space. Whether you have a compact condo or a spacious family room, we offer various configurations to ensure a perfect fit. You can choose from sectionals, loveseats, and individual pieces that can be arranged to suit your layout.
This customization allows you to make the most of your available space – creating a living room that's both functional and visually appealing.
CONTACT US
North End Furniture is always available for any queries or concerns. You can reach us at our Orangeville furniture store at (437) 223-7306. Or, if you don't feel like talking but want a prompt reply, email us at info@northendfurniture.com.
FREQUENTLY ASKED QUESTIONS
LIVING ROOM FURNITURE SETS
What's the price range for leather sofas?
The price range for leather sofas can vary, depending on various factors. Genuine leather sofastend to be more expensive than faux leather alternatives. High-end brands and designer sofascan also come with a premium price tag. On the other hand, you can find budget-friendly leathersofas that offer good quality and affordability. The price range typically starts from a fewhundred dollars for budget options and can go up to several thousand dollars for top-of-the-lineluxury leather sofas.
Can I find affordable leather sofas that are also comfortable?
Yes, you can find affordable leather sofas that are comfortable. When searching for an affordable option, consider features like cushioning and padding. Look for sofas with ample cushioning, good back support, and comfortable armrests. Additionally, you can find comfort in the design and style of the sofa, so important to try out different models and choose one that suits your personal preferences for comfort.
How can I find affordable living room furniture sets for my home?
To find affordable living room furniture sets, you can start by shopping during sales events, like seasonal clearances, Black Friday, or holiday sales. These times often offer significant discounts on furniture. Explore furniture stores' clearance sections to find discounted and discontinued items. Additionally, consider materials like engineered wood and fabric upholstery, which are typically more budget-friendly than solid wood or genuine leather.
Are leather sofas a good choice for the living room?
Leather sofas are an excellent choice for the living room for several reasons. They are highly durable and can withstand the wear and tear of daily use, making them a practical option for high-traffic areas. Leather sofas have a timeless style that can easily adapt to various interior designs, and they are relatively low maintenance, as they are easy to clean and maintain with regular care.
What are the benefits of choosing a sofa set for the living room?
Selecting a sofa set for your living room offers numerous benefits. One of the primary advantages is the coordinated look it provides. Sofa sets often include a sofa, loveseat, and sometimes chairs designed to complement each other, creating a harmonious and visually appealing living space. This eliminates the need to spend time and effort searching for pieces that match your chosen style.
How do I select the right living room furniture set for my space?
When choosing the right living room furniture set, measure your room's size and layout. Ensure the set you select fits comfortably within your available space without overcrowding. Consider the style of the set and how it complements your existing decor and color scheme. Pay attention to the quality of materials and construction to ensure the set meets your comfort and durability requirements.
How do I care for and clean my leather sofa?
To care for and clean your leather sofa, regularly dust it with a clean, dry cloth to remove surface dirt and debris. Wipe it down with a damp, not wet, cloth to remove stains and spills. Use a leather conditioner to keep the leather soft and supple, preventing it from drying out or cracking. Perform this maintenance routine at least every 6-12 months or more frequently if the sofa sees heavy use.
What's the average lifespan of living room furniture sets?
The average lifespan of living room furniture sets can vary depending on the quality of materials, construction, and how well you maintain them. Well-maintained and high-quality sets can last 10 to 15 years or more. Regular cleaning and care can significantly extend the lifespan of your furniture.
What are some popular materials used in affordable living room furniture sets?
Affordable living room furniture sets often utilize engineered wood, particleboard, and MDF (Medium Density Fiberboard) for frames, combined with fabric or faux leather upholstery. These materials balance quality and affordability, making them popular choices for budget- conscious consumers.
Can I customize a sofa set for my living room to fit my unique needs?
Many furniture stores offer customization options for sofa sets. This allows you to select the style, fabric, or leather type, colors, and configuration to suit your preferences and space requirements. Customizing your sofa set ensures that it fits your unique needs and complements your interior design and personal style.