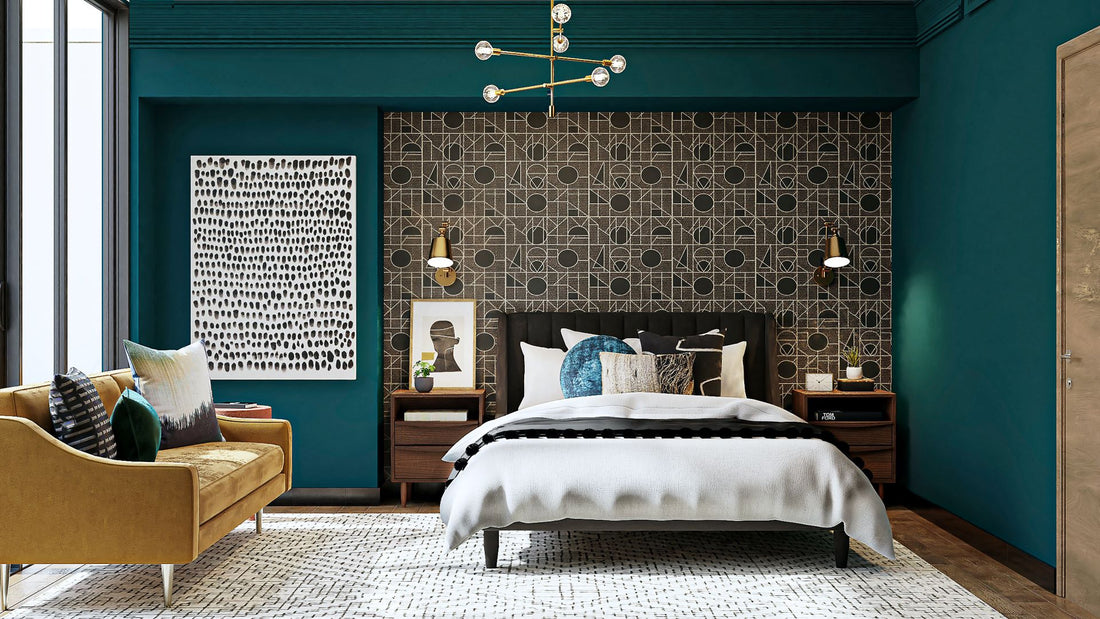 CANADIAN BEDROOM FURNITURE
Are you looking for Canada's latest bedroom furniture trends to align with your budget and
cater to your unique preference? You've come to the right place.
Are you in search of the perfect space-saving beds, trundle beds or pull-outs in Canada that won't break the bank? We've curated a selection of top-quality Canadian bedroom furniture for the cause at North End Furniture – committed to gracing your home with nothing less than the finest in terms of quality and design.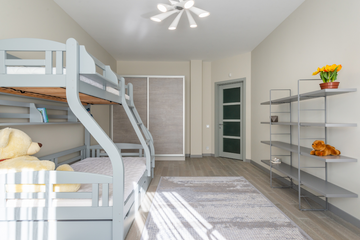 Why Choose North End Furniture in Orangeville?
With our exquisite designs, your home will exude both refinement and utmost comfort. 
We firmly believe that a substantial price tag should not be the sole measure of good taste. We believe in:

Timeless Design at Competitive Prices
We believe that good taste and timeless design should not come with a hefty price tag – and prioritize timeless designs that transcend trends – making your furniture choices remain stylish and relevant for years. 

Objective Approach to Design
We understand the enduring appeal of certain design principles, so we create furniture pieces that resonate with various tastes and preferences by adhering to these principles. 

Perfect Confluence of Design and Build Quality:
We excel at achieving the perfect design and build quality confluence, which complements our focus on timeless design. Each piece at North End is crafted with attention to detail, ensuring aesthetic appeal, durability, and longevity.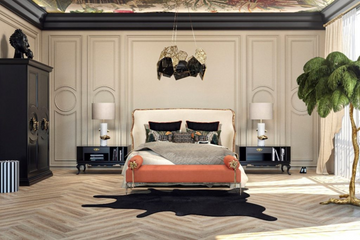 WHAT DOES NORTH END FURNITURE HAVE FOR YOU?
Furniture solutions that provide you with a modern centerpiece for your room. 
Whether it's the bedroom or your living room, we have everything for every place in your house to look its fanciest. You can find the best designs for various furniture at our Orangeville furniture store.
Benefits of Bedroom Furniture for Orangeville Homes
Maximizing Space:
Space-saving beds offer the benefit of maximizing living spaces in Orangeville homes. These innovative beds – such as trundle and pull-out ones – are designed to fit seamlessly into smaller rooms or compact living areas. You can create additional floor space for other activities, storage, or simply a more open feel to your home. 

Versatile and Functional: 
They're exceptionally functional and versatile, and serve as multi-purpose solutions for various living situations. Whether you need an extra bed for guests or a convenient setup for children's rooms – these beds can adapt to your changing needs. They even work as flexible options for home offices – ensuring that you make the most out of your space. 

Customizable Configurations:
Our space-saving beds are custom-made to fit your lifestyle – whether it's a compact condo or a spacious family room. We offer various configurations – such as trundles, pull-outs and other space-saving options – to create a bedroom that's not only functional but also visually appealing and tailored to your unique needs. 
CONTACT US
North End Furniture is always available for any queries or concerns. You can reach us at our Orangeville furniture store at (437) 223-7306. Or, if you don't feel like talking but want a prompt reply, email us at info@northendfurniture.com.
FREQUENTLY ASKED QUESTIONS
Elevate Your Space with Quality Canadian Bedroom Furniture Collection
What types of space-saving beds does North End Furniture offer, and how do they work?
At North End Furniture, we offer a variety of space-saving beds to suit your needs. Our pull-out beds feature a secondary bed that can be easily extended when needed and conveniently stowed away to free up space during the day. Wall beds, on the other hand, can be elegantly stored against the wall when not in use, providing you with ample room to move about in your bedroom. These beds are designed for your comfort and convenience.
Are space-saving beds from North End Furniture comfortable for everyday use?
Absolutely. We understand the importance of a good night's sleep, and our space-saving beds are no exception. Our beds come equipped with quality mattresses and ergonomic designs to ensure a restful and comfortable night's sleep. You can count on them to be suitable for everyday use, making them a great choice for your bedroom.
Can I find customizable space-saving bed solutions at North End Furniture?
Yes, we offer customizable space-saving bed solutions to cater to your specific requirements. You can often choose the bed's size, finish, and additional features, allowing you to create a bed that perfectly aligns with your bedroom's layout and your individual needs. This way, you can have a bed that is both space-saving and personalized to your liking.
How can Canadian bedroom furniture from North End Furniture enhance my bedroom's aesthetics?
Our Canadian-made bedroom furniture is renowned for its exceptional craftsmanship and timeless designs. When you incorporate our bedroom furniture into your room, you elevate its aesthetics with pieces that exude quality and attention to detail. You'll appreciate the elegance and style that our furniture adds to your bedroom.
What bedroom décor elements can enhance relaxation and comfort?
To enhance relaxation and comfort in your bedroom, consider soft and breathable bedding with high thread counts. Cozy rugs or carpeting provide a warm underfoot feel. Blackout curtains ensure a restful sleep environment. Soft and warm lighting options, like bedside lamps with warm-toned bulbs, create a soothing atmosphere. Plush pillows, cushions, and throws add coziness and invite you to unwind in your private retreat.
Are space-saving beds from North End Furniture suitable for children's bedrooms?
Certainly, our space-saving beds are excellent options for children's bedrooms. We offer bunk beds, loft beds, and trundle beds, all designed with the safety and enjoyment of kids in mind. These beds save space while creating a fun and functional sleeping environment for children.
Do space-saving beds from North End Furniture require special assembly or installation?
The assembly and installation requirements may vary depending on the type of space-saving bed you choose. Wall beds may require professional installation, ensuring they are safely and securely attached to the wall. On the other hand, pull-out beds and trundles are relatively straightforward to set up, and our instructions make the process hassle-free.
Can I incorporate space-saving beds from North End Furniture into other rooms besides bedrooms?
Absolutely. Our space-saving beds are versatile and can be a valuable addition to various rooms, such as home offices, guest rooms, and living rooms. Wall beds, in particular, excel in transforming a room's functionality, saving space, and making it easier to adapt to multifunctional spaces.
What are the benefits of investing in Canadian bedroom furniture from North End Furniture over mass-produced options?
Investing in our Canadian-made bedroom furniture assures you of superior quality, environmentally sustainable practices, and support for local craftsmanship. You not only get long-lasting durability and timeless design but also contribute to the local economy and minimize your environmental impact.
Can I visit North End Furniture's showroom to see their space-saving beds and Canadian bedroom furniture in person?
Certainly, we encourage our customers to visit our showroom, where you can experience the quality and design of our space-saving beds and Canadian bedroom furniture firsthand. This way, you can see and feel the exceptional craftsmanship and comfort that our furniture provides before making your choice.
Can I request a custom design or specific dimensions for a space-saving bed from North End Furniture?
Yes, North End Furniture offers the option for custom designs and specific dimensions on certain space-saving beds. We understand that every space is unique, and we're committed to helping you find a bed that fits seamlessly into your room. Contact our experts to discuss your customization requirements and explore the possibilities for a tailored space-saving bed.