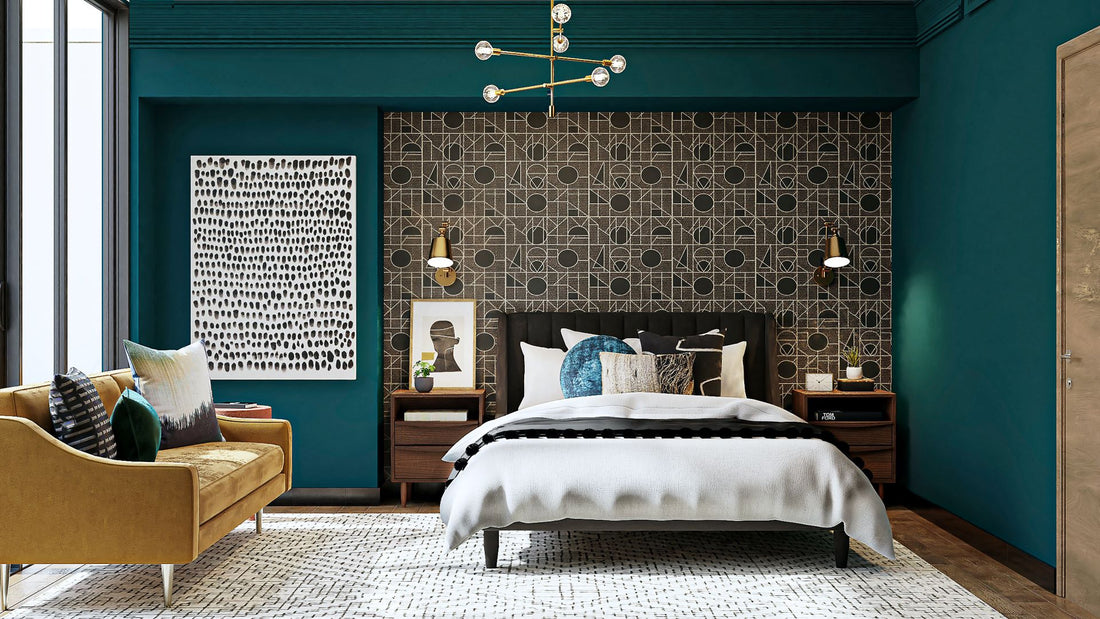 CUSTOM BEDROOM FURNITURE
Are you looking for Canada's latest bedroom furniture trends to align with your budget and
cater to your unique preference? You've come to the right place.
At North End Furniture, we offer innovative bed designs, chic storage solutions, and space- saving bedroom furniture – delivering you the utmost quality and style to elevate your space.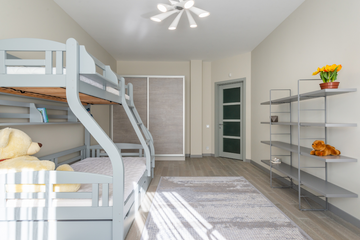 Why Choose North End Furniture in Orangeville?
With our exquisite designs, your home will exude both refinement and utmost comfort. 

We firmly believe that a substantial price tag should not be the sole measure of good taste. At North End, we stand by a fundamental truth: design isn't just subjective but an art transcending time.

Timeless Design at Competitive Prices
We believe that good taste and timeless design should not come with a hefty price tag – and prioritize timeless designs that transcend trends – making your furniture choices remain stylish and relevant for years. 

Objective Approach to Design
We understand the enduring appeal of certain design principles, so we create furniture pieces that resonate with various tastes and preferences by adhering to these principles. 

Perfect Confluence of Design and Build Quality:
We excel at achieving the perfect design and build quality confluence, which complements our focus on timeless design. Each piece at North End is crafted with attention to detail, ensuring aesthetic appeal, durability, and longevity.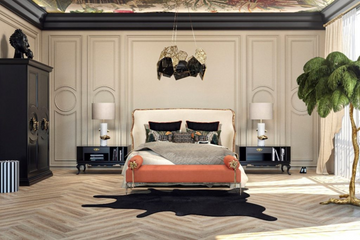 WHAT DOES NORTH END FURNITURE HAVE FOR YOU?
Furniture solutions that provide you with a modern centerpiece for your room. 

Whether it's the bedroom or your living room, we have everything for every room of your house to look its fanciest. You can find the best designs for various furniture at our Orangeville furniture store.
Benefits of Bedroom Furniture for Orangeville Homes
Optimized Storage and Organization:
Our bedroom furniture sets offer practical storage solutions – helping you keep your space tidy and clutter-free. From spacious wardrobes to nightstands with drawers, these pieces allow you to organize your belongings and maintain a clean, stress-free environment.

Personalized Style and Aesthetics:
The right bedroom furniture allows you to express your unique style and preferences. Whether you prefer a modern, traditional, or eclectic look – our variety of designs and materials will let you create a bedroom that reflects your personality and preferences.

Enhanced Comfort and Relaxation:
Having well-chosen bedroom furniture in your Orangeville home provides a place for relaxation and rest. Our comfortable mattresses, supportive bed frames, and cozy linens create an atmosphere where you can unwind and enjoy a peaceful night's sleep.
CONTACT US
North End Furniture is always available for any queries or concerns. You can reach us at our Orangeville furniture store at (437) 223-7306. Or, if you don't feel like talking but want a prompt reply, email us at info@northendfurniture.com.
FREQUENTLY ASKED QUESTIONS
What are the current bedroom furniture trends for 2023?
The bedroom furniture trends for 2023 embrace sustainability and simplicity. Natural wood finishes and neutral colors like earthy tones and muted pastels are in vogue, creating a serene and calming ambiance. Minimalist designs that emphasize clean lines and uncluttered spaces are popular. Additionally, multifunctional furniture pieces, such as storage beds and compact nightstands, are highly sought after to optimize space in modern bedrooms.
How can I maximize space with space-saving bedroom furniture?
Space-saving bedroom furniture is designed to help you make the most of limited space. Wall- mounted shelves and floating nightstands free up floor space, while storage beds offer concealed compartments for belongings. Compact furniture pieces like corner desks and foldable chairs are excellent choices for small bedrooms. These solutions ensure both functionality and style in a space-conscious manner.
What are the benefits of custom bedroom furniture?
Custom bedroom furniture offers the advantage of personalization. You can tailor every aspect of the furniture to your preferences, ensuring it fits perfectly within your space and complements your desired décor. This bespoke approach allows you to create a unique and one- of-a-kind bedroom that aligns precisely with your vision.
How can I create a cohesive bedroom décor theme?
To achieve a cohesive bedroom décor theme, start with a unifying element, such as a specific color palette, style, or theme. Select furniture, bedding, and accessories that harmonize with your chosen theme. Whether it's a modern, rustic, vintage, or any other style, consistency in your choices will create a visually pleasing and coordinated bedroom.
What bedroom décor elements can enhance relaxation and comfort?
To enhance relaxation and comfort in your bedroom, consider soft and breathable bedding with high thread counts. Cozy rugs or carpeting provide a warm underfoot feel. Blackout curtains ensure a restful sleep environment. Soft and warm lighting options, like bedside lamps with warm-toned bulbs, create a soothing atmosphere. Plush pillows, cushions, and throws add coziness and invite you to unwind in your private retreat.
What are some creative storage solutions for small bedrooms?
Creative storage solutions for small bedrooms include under-bed storage drawers, wall-mounted shelves, built-in wardrobes, and multi-functional furniture pieces like ottomans with hidden storage. These clever solutions help maximize space while maintaining a tidy and organized bedroom, even in compact areas.
How can I stay updated on the latest bedroom furniture trends?
Staying updated on bedroom furniture trends is as easy as exploring interior design magazines, following websites and social media dedicated to home décor, and attending furniture showrooms and exhibitions. These resources offer insights into the latest design concepts and emerging trends. Follow North End Furniture blogs for more information.
Is custom bedroom furniture more expensive than ready-made options?
The cost of custom bedroom furniture can vary depending on your choices and materials. While some custom pieces may have a higher price point, they offer the advantage of tailored design and fit. The investment in custom furniture often aligns with the quality, craftsmanship, and uniqueness it provides, making it a worthwhile consideration for those seeking distinct and long-lasting pieces.
What are some popular materials for contemporary bedroom furniture?
Contemporary bedroom furniture often incorporates materials like solid wood for its natural beauty and durability. Metal frames or accents add a modern touch, while glass and upholstered surfaces provide a sleek and versatile look. These materials are selected for their aesthetic appeal, functionality, and their ability to adapt to the clean and uncluttered designs that characterize contemporary bedrooms.
How can I balance aesthetics and functionality in my bedroom furniture choices?
Balancing aesthetics and functionality is achieved by selecting furniture that not only complements your bedroom's overall look but also serves practical purposes. Look for pieces that offer storage solutions, comfort, and style, ensuring that they align with your vision for a harmonious and purposeful bedroom that caters to both your aesthetic preferences and daily needs.